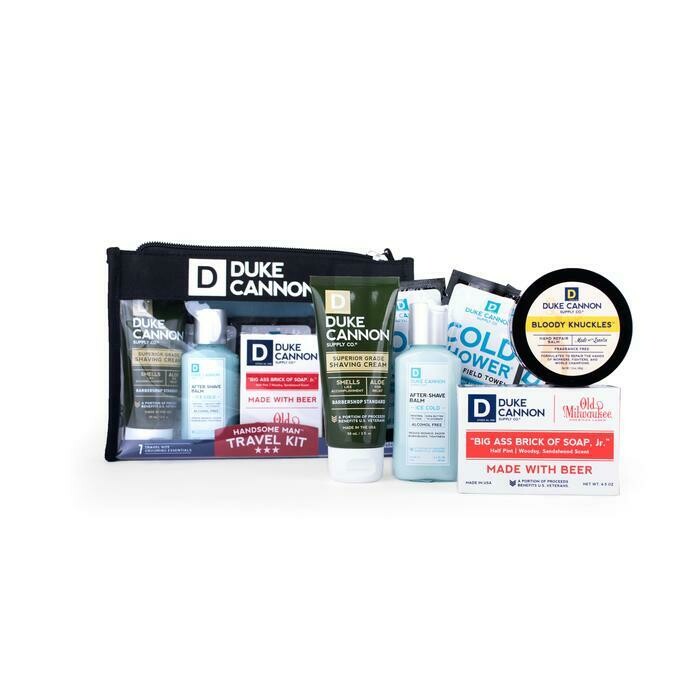 Handsome Man Travel Kit #Travelset1
SKU 400000375502
Product Details
The Handsome Man Travel Kit contains TSA-friendly versions of these top selling grooming goods so you can be the top smelling fellow at the hotel bar or the cleanest looking chap at the conference.

We even threw in a few Cold Shower Field Towels to clean up and recover after that 3.5-hour flight in the middle seat.
The see-through, reusable bag contains:
Superior Grade Shaving Cream (2 FL. OZ.)
Ice Cold After-Shave Balm (2.3 FL OZ.)
Big Ass Beer Soap, Jr. (4.5 OZ.)
Bloody Knuckles Hand Repair Balm (1.4 FL OZ.)
Cold Shower Cooling Field Towels (3 single units)
Every year, Duke Cannon donates 5% of their net profits to causes that benefit veterans and active duty military.
Save this product for later